Join the most affordable All-Star Organization in WNY.
Lightning All-Star Cheer
487 Erie Street Suite M Lancaster, 14086
Phone: (716)864-4574
2016-17 Prep Team Registration & Placement
Announcing our 2016 Registration & Placement for all WNY Cheerleaders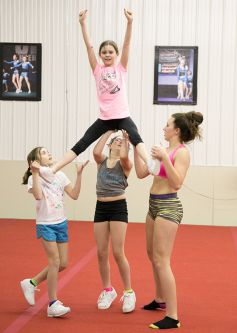 Come & Join the most stable and longest running Cheer program in WNY!
On-Line Registration September 28th through October 28th

See our Registration Page for details, and Tuition/Team page for details on teams, practice schedules, competitions, and more
Join us at our 3000 square foot facility located here in Lancaster. See why Lightning All-Stars is the place for your child to grow up learning All-star Cheerleading.
Visit our "Tuition Team" page for more details on our Full Year Teams and Half Year teams! Registration begins soon! Join us for our 12th season in Western New York.
As always, stay up to date on Comp info and check out our Photos page for updates as we get them! GO LIGHTNING!