>
* Click on the above slideshow to see our Lightning Teams in Action
We are very excited about our NEW HOME in Lancaster New York
Lightning All-Stars 487 Erie Street 14086
The Countdown Has begun!
2014 - 2015 Cheer Season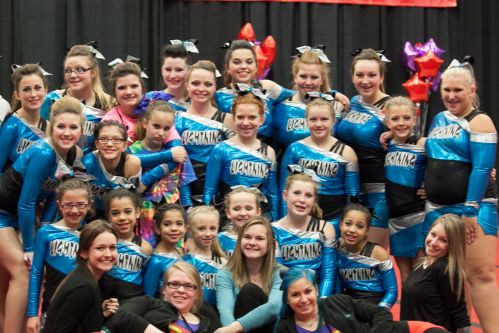 Registration and Open House
Saturday April 26th & Saturday May3rd 1:00 PM to 4:00PM
Early Bird Registration Saturday March 30th 1:00 PM to 4:00 PM
Our Open House registration dates will be dedicated to informing our families about the upcoming season, the registration of our girls, placement signups, and more! What a wonderful time to meet some of the coaches, have a hot dog off the grill.( Visit our registration page for tuition info and registration forms, as well as information on what to bring with you on registration day)
visit info@ljcallstars.com with questions prior to registration or you may call 864-4574 to leave a messgae with one of our team members and we will return you call. Go Lightning
Check out our "Team Choices" page for general information on Teams. Additional information on practice times, Tuition, competition info, and placement will be posted as it becomes available.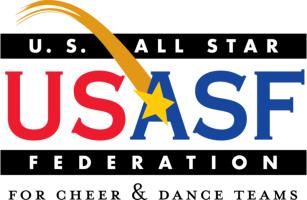 Thank you to all of our sponsors
Niagara Chocolates Basil Resale Center Ilio Dipaolos Restaurant Status limousine Bounce Magic
Creative Photography Buffalo Sabres
Bill Gray's 964 Ridge Road, Webster,NY ,14580
Pizza Hut 3527 union road, cheektowaga,NY,14225
Canine and company 5952 Transit road, Depew NY,14043
Buffalo Bills one bills drive, orchard park, NY 14127
Chef's 291 seneca Street, Buffalo NY, 14204
Bob-o-Link Golf Club 4085 Transit Road, Buffalo NY,14127
Chick-n-Pizza works 129 Abbott Road,Buffalo NY,14220
Franco's Pizza 2308 Niagara Falls Blvd,Amherst, NY 14150
Amf Thruway Lanes 1550 Walden Avenue, cheektowaga NY,14225
Tony's Pizza and pasta 2770 union road
Bowl-inn Bowling Center 727 Bailey Avenue,Buffalo NY, 14226
Snyder Bar and Grill 2067 Kensington Ave,Amherst NY,14226
Flappys 5700 seneca st,West Seneca NY,14224
Air Brush By Charles Gallagher
Wal-mart 100 Thruway plaza,Cheektowaga NY,14225
Aquarium 701 Whirlpool st,Niagara Falls,NY 14301
Lancaster Opera House 21 Central Ave, Lancaster NY,14086
Explore and more, Childrens' museum 300 Gleed Avenue ,East Aurora,NY,14052
Mischler's Florist 118 South Forest Road,Williamsville NY,14221
Imperial Pizza 1035 Abbott Road,Buffalo NY,14220
Elaines Flower Shop 2365 George Urban Boulevard,Depew NY,14043
Nino's Pizza 315 Buffalo st,Hamburg NY 14075, 1737 Orchard Park Road,West Seneca NY,14224
Laughlin's,D'arcy McGees,Buffalo Chophouse 257 Franklin st, Buffalo NY,14202
Russells,Salvatores Grand Hotel,6675 Transit Roads,Williamsville NY,14221
Kentucky Greg's 2186 George Urban,Depew NY,14043